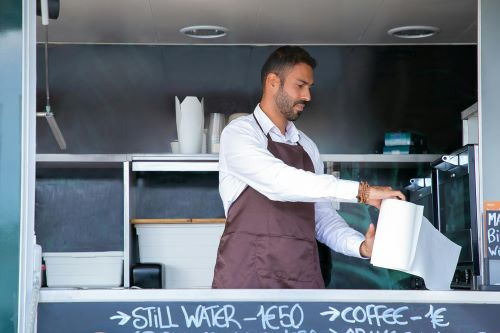 ---
Elevate Your London Event with Exquisite Catering Services from Evenses Entertainment
Organizing an event in the heart of London calls for a touch of elegance and a taste of the extraordinary. The culinary experience you offer can set the tone for the entire occasion. This is where the pivotal choice of hiring catering in London comes into play. With the right caterer, your event is not just another date on the calendar—it's a gastronomic journey that will be remembered for years to come.
The Art of Hiring Catering in London
The city's vibrant food scene mirrors its cultural diversity, offering a plethora of flavors from every corner of the world. When you're hiring catering in London, you're not just providing sustenance; you're offering a slice of the city's rich tapestry of tastes. Whether it's a chic corporate affair, an intimate wedding, or a grand celebration, the caterer you choose can elevate your event to a new level of sophistication.
Crafting the Perfect Menu with Evenses Entertainment
Evenses Entertainment understands the power of a perfectly crafted menu. They believe in creating a culinary narrative that complements your event's theme and ambiance. Whether you desire the comfort of traditional British cuisine or the bold flavors of international dishes, their bespoke catering services are designed to meet the unique needs of your event.
Themed Catering Experiences
A themed catering experience can transform your event into an unforgettable affair. Imagine a Gatsby-style soirée complete with jazz-age cocktails and canapés, or a rustic Italian banquet with a spread of artisanal cheeses and handcrafted pastas. With hiring catering in London, these themed experiences become the centerpiece of your event, creating an atmosphere that resonates with every guest.
The Finest Ingredients for Unforgettable Flavors
At the heart of Evenses Entertainment's catering service is a commitment to quality. Sourcing the finest ingredients is their mantra, ensuring that each dish not only looks picture-perfect but also tantalizes the taste buds. When hiring catering in London, the freshness and caliber of the food can speak volumes about your event, and Evenses Entertainment makes no compromises in this regard.
Seamless Service from Start to Finish
What truly sets apart hiring catering in London with Evenses Entertainment is their impeccable service. From the initial consultation to the final toast, their team ensures a seamless experience. Professional servers, elegant presentation, and timely service are the hallmarks of their commitment to excellence in catering.
Catering That Complements Your Entertainment
Evenses Entertainment doesn't just stop at catering; they offer a full suite of entertainment options to complement your dining experience. Whether it's a live band serenading your guests as they dine or a DJ spinning tracks to get everyone on the dance floor post-meal, they understand the rhythm of a great event.
---
Hiring catering in London is more than a mere checkbox on your event planning list; it's an opportunity to make a statement, to celebrate, and to create joy through the universal language of food. With Evenses Entertainment, your search for the perfect caterer is over. They bring not just meals to the table, but an entire experience tailored to your vision. As you plan your next London event, let the experts at Evenses Entertainment take your guests on a journey they won't soon forget.
---