Would you like to hire a Disco DJ? This DJ is fun if you want the best dance, soul and funk classics at your party. The disco DJ can be booked for every party, function, birthday, business event and wedding. They're great fun for a '60s /'70s themed party!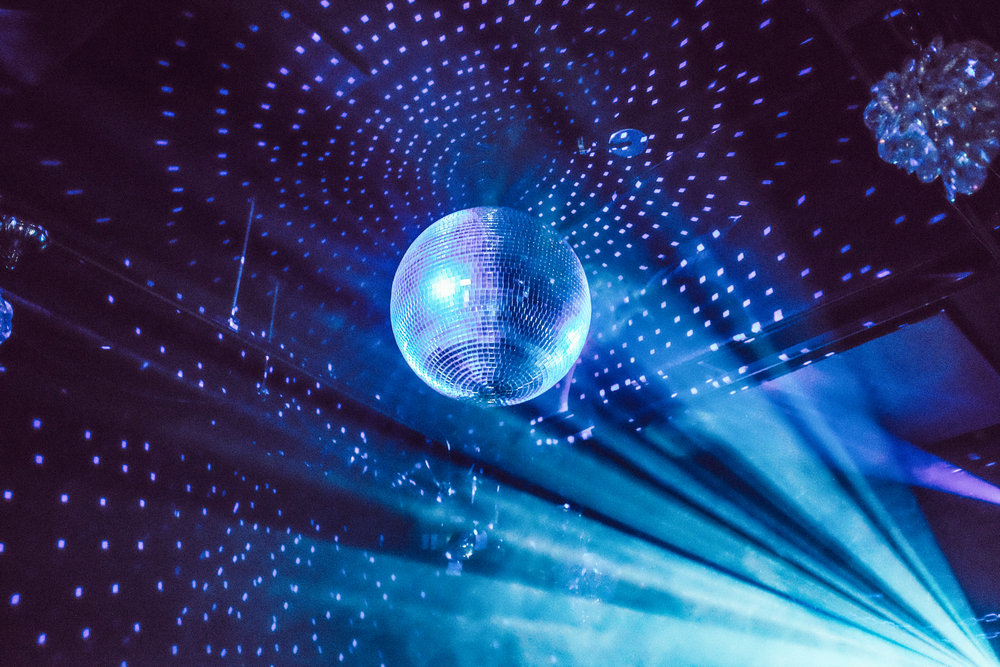 True disco DJs are readily available to book from the list of DJs at Evenses. Book our DJ Disco for your disco-themed student party. The all-time greatest disco and soul songs will be played. These true dance classics provide a swinging party. Your guests will not be able to stay still, the second they hear these tunes! Go all out with 'Boogie Wonderland' and dust off your disco dance moves. Back in the disco days vinyl records still were used. Would you like that old-school feel at your wedding? Hire a Vinyl DJ with us; our Vintage DJ will take you and your guests all the way back to the '70s!
Hire a disco DJ for your '70s and '80s events
To make your birthday party truly 'disco', you can also book a disco dance floor at Evenses. This illuminated dance floor consists of different surfaces with different colours; this makes for an ultimate disco feeling at your event. It can also be great to add a silent disco to your party. You will hear the music not on the DJ speakers, but on headphones, and this can be broadcast on multiple channels. This is a great way to keep the party going right up to the last hour (in case of noise restrictions)! Feel free to contact us with any questions regarding our disco parties and DJ's prizes - we will gladly send you a proposal and information regarding hiring a disco DJ.
FAQ Disco DJ
What does a Disco DJ play?
A disco DJ plays disco music. Disco music is a genre of dance music which is up-tempo. It emerged in the 70's from the urban night life scene in the United States. Its sound is identified by "four on the floor beats", syncopated basslines, electric piano, synthesizers, string sections, horns and electric rhythm guitars
What is Disco DJ short for?
Disco stands for "discothèque" a French word meaning "library of phonograph records". DJ stands for "Disc jockey".
What is the first Disco DJ song played?
Early Disco DJs mixed preexisting songs. The first records played by Disco DJs in dance clubs in the early '70s weren't what we could consider disco at all — such as The Temptations' "Papa Was a Rolling Stone" 1972 hit.